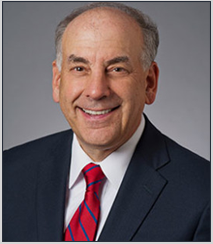 Thomas Fleeter M.D.
Arthroscopic surgery and reconstructive procedures for arthritis and sports medicine.
My specialties are sports medicine and operative and non-operative procedures for arthritis of the hip and knee. Using the latest and most minimally invasive techniques that allow a rapid return to a full and active life is my goal whether it is in performing hip or knee replacement or knee or shoulder arthroscopic surgery.
I have been practicing orthopedics since 1984 in Reston and Centreville. Originally from Cleveland, Ohio, I earned my medical degree from Howard University School of Medicine in Washington, D.C. Following graduation, I continued advanced training in my chosen specialty, orthopedic surgery at the George Washington University in Washington, D.C. and completed my residency there.
As an orthopedic surgeon, my practice is focused on arthroscopic surgery and hip and knee replacement. This includes ACL reconstruction and knee arthroscopy and shoulder arthroscopic reconstruction. Additonally, I use the most advanced techniques including direct anterior approach hip replacement and rapid rehabilitation to allow hip and knee replacement patients an early return to work and exercise.
Serving as team physician for South Lakes High School in Reston, medical director for the Reston Triathlon and as a consultant to the US Figure Skating team, I take great pleasure in working with young athletes and giving back to my community. As a result I have been fortunate to be selected as an Outstanding Physician by Washingtonian Magazine and Washington Checkbook Magazine. I have also been named as "Best of Reston" by my peers as well.
In addition to my extensive community commitments, I enjoy cycling, golf, scuba and spending time with my wife and three children.